AGO Chattanooga
The AGO is a national professional association of over 17,000 members throughout the United States and abroad. Chartered by the Board of Regents of the University of the State of New York in 1896, the Guild's mission is to enrich lives by encouraging excellence in the performance of organ and choral music. Membership is open to everyone, including organists, choir directors, music teachers, working professionals, students, clergy and dedicated supporters. The Chattanooga Chapter spans the area from Sewanee to Athens, TN to Dalton, GA. Area concerts, recitals, and musical programs are sponsored by the chapter throughout the year and are open to the public.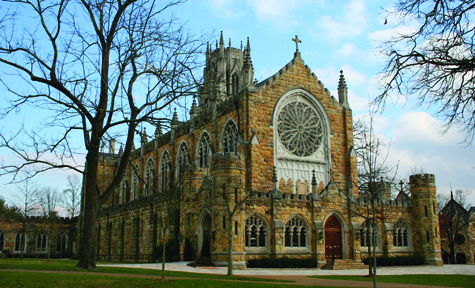 Springtime at Sewanee
Saturday, April 18, 2015, 10:00 am (CDT)
Join us for a day of music at Sewanee. Dr. Robbe Delcamp, University Organist and Professor of Music, will lead us along a musical excursion around the campus, including a mini-concert in All Saints' Chapel and the Chapel of the Apostles of the School of Theology. 
The University of the South, Sewanee, TN
10:00 am – 1:00 pm (CDT) – Mini-concert, lunch (Dutch treat) followed by second mini-concert
This is a free event open to all who would like to attend.
The complete listing of programs is on the Monthly Programs webpage.
We look forward to seeing you at each of them and enjoying these fantastic musical experiences together.
Thank you!
Sheryl Horton, Dean